Toys - Trigun
TRIGUN PLUSH TOYS
MANUFACTURED BY GREAT EASTERN

KURO NEKO BACKPACK - $18.00 [ADD TO BASKET]



VASH THE STAMPEDE - $12.00
[ADD TO BASKET]


MANUFACTURED BY TOYVAULT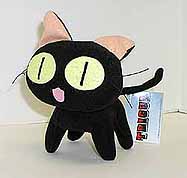 Trigun Kuro Neko Plush - $9.99 [ADD TO BASKET]
The infamous lurking black cat from Trigun! Now Kuro Neko can follow you and your friends around too!
Apprx. 6 1/2" inches tall and 5 1/2" long (not including the tail).
Click on the image if you'd like to view it larger!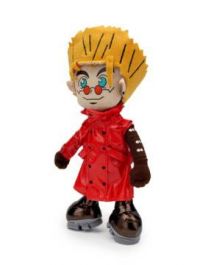 Trigun Vash 14" Plush - $29.99 [ADD TO BASKET]


---
Also See: